We have compiled a list of the best cannabis seed banks for Australia in 2021. We aim to list the most reputable marijuana seed banks that are still running and well established in the growing game. The seed banks below are great in each of their respective ways; whether its price, strain range, speed of delivery, discretion etc. Each seed bank has a selection of cannabis seeds that come in varying genetics so take your time to browse and pick one that's suitable to you.
Best Aussie Cannabis Seed Banks 2021
The list below is compiled of the current best cannabis seed banks in the world based on reviews and from what we have experienced. If you think our list needs modification, please shoot us a message with what seed bank you would like us to review for inclusion. You can contact us here.
1. I Love Growing Marijuana (ILGM)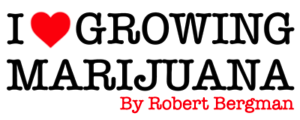 From Amsterdam, The Netherlands
Over 40 marijuana strains
All cannabis seeds from I Love Growing Marijuana can feminised, regular or autoflower
Packs of 5 and 10 seeds
I Love Growing Marijuana is easily the best cannabis seed bank online. The company was created in 2012 by Robert Bergman and Lennart, and since has placed its roots down firmly in the growing world.
ILGM has a great reputation, premium products, quick stealth delivery and a free growing guide. Not to mention ILGM has great email and chat support to help you with your growing needs. It doesn't stop there, ILGM has a growers forum for you to ask any questions to the community of growers, the admin or moderators.
This seed bank knows how to entice Australians. Just recently, ILGM introduced a buy 1o get 10 free cannabis seeds deal to start of 2021.
https://shop.ilovegrowingmarijuana.com/
2. Seedsman

From Barcelona, Spain
Over 50 marijuana strains
All cannabis seeds from Seedsman can be feminised, regular or autoflower
Packs of 1, 3, 5, 10, 100 seeds
Seedsman is an excellent cannabis seed bank. The company has been in the cannabis industry since 2003 making them stand the test of time serving the cannabis community for 17 years and counting. Their aim is to be the largest collector of cannabis strains to preserve the cannabis gene pool for others to make use of in the future.
Seedsman sells its products in a pick and mix fashion. You select 1 seed at a time and pay for it individually. You eventually get a discount when you pick and mix enough seeds. This seedbank is easily one of the best for Aussies looking to get cheap marijuana seeds in 2021.
3. Barneys Farm

From Amsterdam, The Netherlands
Over 40 marijuana strains
All cannabis seeds from Barney's Farm are feminised
Available in packaging of 3, 5 and 10 seeds
Without a doubt, Barneys Farm would be one of the best seed banks worldwide. If your looking for highly reputed, top-shelf cannabis strains that rock your socks, look no further. Barneys Farm has been around since the 80's providing high-quality marijuana genetics. Known for their love of experimentation, Barneys Farm has won many awards often winning the Cannabis Cup every year. What makes Barneys Farm great? They have been the epicentre of cannabis culture from the start to date. The breeders of Barneys farm ventured from their home country to all around the world to collect and classify different cannabis strains; sativa, indica and ruderalis.
4. Greenhouse Seeds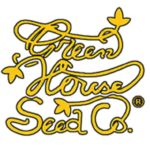 From Amsterdam, The Netherlands
Over 50 marijuana strains
All cannabis seeds from Greenhouse Seeds are feminised
Packs of 3, 5 and 10 seeds
If you're looking for a well known, big player in the cannabis seed industry that sells consistent, best-selling cannabis strains, then try out Greenhouse Seeds. Situated in Amsterdam, they have a coffeeshop that caters to your cannabis needs. They have tourists come in from all parts of the world that want to sample Greenhouse Seeds products. Arjan, the founder of Greenhouse Seeds, has spent many years travelling the world to look for unique and localised landrace strains to include in the Greenhouse Seeds brand. They spend a great deal of time looking after each breed to assure it's quality – and it's proven with the awards they win each year. As one of the worlds most famous cannabis seed bank, it makes it elusive to purchase from in Australia especially in 2021.
5. Sweet Seeds
From Valencia, Spain
Over 50 marijuana strains
All cannabis seeds from Sweet Seeds are feminised
Packs of 3 and 5 seeds
One great thing about Sweet Seeds is that they completely base their marijuana strains from the breeders experience with the strain. So if one of their breeders so happen to like a strain, they will consider to breed it. Sweet Seeds listens to criticism from customers/growers, making them quite the unique cannabis seed bank. One of the greatest philosophies from Sweet Seeds is, cannabis is a gift of nature that everyone across the globe should be able to enjoy.
6. Sensi Seeds

From Amsterdam, The Netherlands
Over 15 marijuana strains
Sensi Seeds has feminised, but also some regular seeds in their catalogue
Packs of 3, 5, 10 and 25 seeds
If there was one online cannabis seed bank that we would choose as the most traditional, it'd be Sensi Seeds. Sensi Seeds has a reputation as a pro-cannabis activist which brings years of passion as an advocate to the marijuana community. Sensi Seeds is also great in the sense of responsibility, education and proper application of cannabis. It's a great philosophy to display and it shows that there are good morals at play. Sensi Seeds puts a great deal of effort to ensure that they have products available for all whether you're a medical or recreational grower. They stock just over 15 old-school, tried and tested cannabis strains that are mostly award-winning. There are medical, rare and premium grade cannabis strains available. We would say Sensi Seeds is the best marijuana seed bank for Australia in 2021 but they have stopped sending seeds down under.
7. DNA Genetics

From Amsterdam, The Netherlands
Over 30 marijuana strains
All cannabis seeds from DNA Genetics are feminised
Packs of 3 and 6 seeds
DNA genetics has been featured in the High Times Seed Bank Hall of Fame. This popular seed bank has won every type of award showcased at High Times Cannabis Cup. This is one of the most prestigious marijuana award events to happen globally. Most would say, go shop at DNA if your purchasing cannabis seeds – as they are the best marijuana seed bank around. As a back story, DNA Genetics was actually founded in California, soon leaving to move to Amsterdam in 2002 to enjoy a more cannabis-friendly environment and fully flourish as a seed bank.
8. Pyramid Seeds

From Barcelona, Spain
Over 30 marijuana strains
All cannabis seeds from Pyramid Seeds are feminised
Packs of 1, 3 and 5 seeds
If your interested in potent and high yielding strains that are guaranteed to grow female, then check out Pyramid Seeds. This one goal has been adapted by Pyramid Seeds to produce an easy to manage, massive and potent harvest. Pyramid Seeds has poured all of its resources and knowledge to breed some of the strongest and most high yielding strains. Pyramid Seeds have also scored many awards at the Spannabis Cup – the largest cannabis awards event in Spain. This is a well known Cup that people from all around the world travel to see. They stock the highest quality cannabis seeds that both novices and veterans can enjoy.
9. Dutch Passion

From Amsterdam, The Netherlands
Over 60 marijuana strains
All cannabis seeds from Dutch Passion are feminised
Packs of 3, 5, 7 and 10 seeds
Dutch Passion is a cannabis seed bank that has been around a fair while. Its considered to be an ancient giant among the cannabis community and they lay claim that they created the first feminised cannabis seed. This ancient giant comes with a reputation, the breeding of Dutch Passion seeds is done with old-school gene pools and tried and tested classics. Seeds are sold as regular or feminised versions – satisfying all growers needs.
10. Royal Queen Seeds

From Barcelona, Spain
Over 50 marijuana strains
All cannabis seeds from Royal Queen Seeds are feminised
Packs of 1, 3, 5 and 10 seeds
Buying from Royal Queen Seeds (RQS) is a good choice; this marijuana seed bank is skilled in advanced breeding methods and stringent quality control. RQS has been in the industry for over 20 years and is now one of the fastest-growing seed banks in Europe. Don't take Royal Queen Seeds lightly, this big player holds itself well, remaining quite popular to the public but also winning many awards. RQS has set it straight that they will always be the best they can be, no matter what. They don't just produce high THC strains either, RQS pours a lot of resources on creating the best high CBD strains which subsequently earned them awards. If you can't find a strain from RQS, one of the best seedbanks for Australians in 2021, then we don't know how to help you.
https://www.royalqueenseeds.com/
Bonus Review: Serious Seeds

From Purmerend, The Netherlands
Over 15 marijuana strains
Packs of 6 feminised seeds and 11 regular seeds
If you're looking for more old school varieties, check out Serious Seeds. They have been in the business ever since we can remember. Long-lasting cannabis seed banks always warm our hearts a bit. Serious Seeds have spent their time honing their skills to create the perfect cannabis strain. As you would guess from the name, this is serious business and nothing to toy with. Their variety isn't extensive but its enough to keep you coming back happy for more. Serious Seeds prides themselves in making sure each customer has a smile with their purchase. They guarantee a stable and reliable means to purchase cannabis seeds from.